Could consuming creatures of the sea turn you into a creature in the sheets? Evidence points to yes. Find out why.
Love life need a boost? Looking to spice things up?
Toss some shrimp in the mix.
In a study containing 500 couples, 39% of couples who ate seafood wound up doing the dirty more often than those who did not. Not only did they have sex more, but fertility was up. Those same couples got pregnant faster.
Now you may be asking why? How could adding seafood to a diet lead to more sex?
WELL, scientists don't know. They think it might have to do with bonus Omega-3s or something but they're pretty much clueless.
*ACTUAL VIDEO OF SCIENTIST WORKING ON THIS CASE*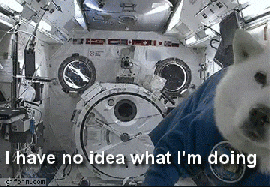 So, happy eating and happy meeting this weekend! – jax